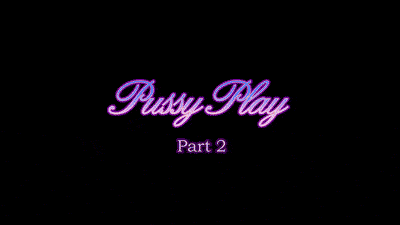 [Total: 3 Average: 3.7/5]
You must sign in to vote
This is the second part of the next series of clips from my "pussy shoot".
I get a lot of my regulars and new clients alike who want to see the work I had done but on live cam it's kinda hard to get a decent shot, which is why I made this set of introductory videos.
Since my pussy is still pretty new it's still very tight so it takes time and patience to get any sort of width on the go (e.g. till I can use normal toys). In this clip I start off playing gently with a small dilator and fingers, and then move up to the medium dilator, with a bit of hitachi action thrown in (well, it's actually a doxy massager but whatever).
This is the second installment of 4 (or 5) clips which go from this gentle start up to my first orgasm on film with my new pussy over the space of about 40 mins. This one is quite a short clip of me playing with my doxy massager.
At this stage I'm still very much learning how the new bits of my body work, so this is still somewhat of an exploration for me too, as well as part documentation & entertainment.
I know there's a lot of pussy clips out there but I've tried to do it "my way" which is generally using quite slow, arty-type shots and lots of up-close detail. This video is mostly extreme-close-ups and is all shot in HD 1080p for fantastic detail, presented here in a range of download resolutions to suit your device or platform. 1080p version added too by request.
I hope you enjoy the clips as much as I did making them 😉
Also available on my clips4sale and on adultwork (in video clips section), though neither are as good quality for the money as here.