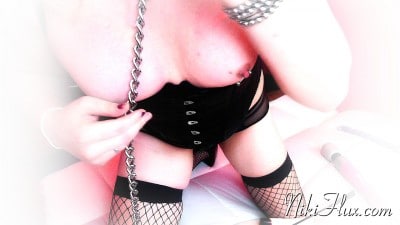 [Total: 5 Average: 5/5]
You must sign in to vote
This was a little clip I recorded the other week after finishing camming for the evening. I just sorta felt like getting all dolled up again and having a play (for me). Well, it turns out the cameras were still rolling so I edited it together for you to enjoy too.
JUST ADDED SAMPLE CLIP FOR FREE MEMBERS

I don't think I've done a single, concise start-to-finish cum clip since my surgery, so perhaps this can serve to commemorate it's 1-year anniversary.
It's straight up play, with me in corset, fishnets and 6.5″ pvc pumps enjoying my doxy and Kiiroo pearl all the way home.
Enjoy!