so some of you may remember this creation of mine from many years ago.
Yet more of you may be familiar with this device, or have at least seen it in use in one of my videos: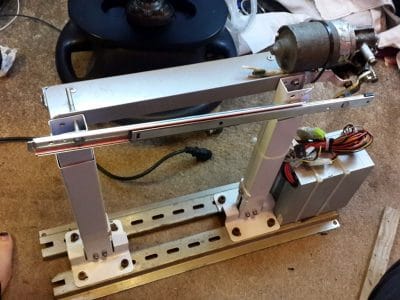 It's a fucking machine I built out of odds and ends a while back and despite it's slightly rag-tag appearance it actually works pretty well. There's now a long bendy dildo mounted on the reciprocating arm and whilst basic it does the job very nicely as you may have seen in my "Private session with fucking machine" video…
Well I've been discussing an idea with one of my long-time regulars re how to develop this further and control it and a few other gizmos remotely.
Finally after many months of bouncing ideas back and forth we've potentially come up with a workable system based on a ESP8266 control board hooked up to a set of 4 relays: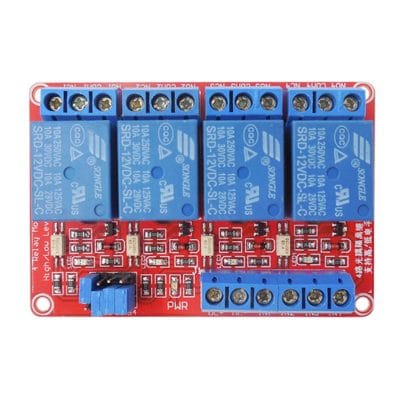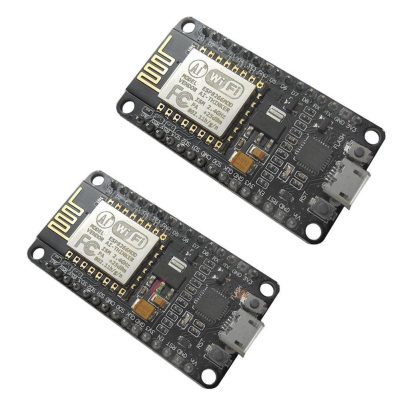 relays (top) ESP8266 controller board (bottom). pics robbed off ebay
These two tiny components, when combined with a little bit of code should let us control the 4 relays and allow remote (over the internet) control of fucking machine (on/off), Doxy massager (on/off) and with the addition of (potentially) a pneumatic actuator should even allow telescopic movement of the doxy wand forwards and backwards….We reckon that would be all the most essential controls for a session to totally control cumming remotely.
The relays are controlled via a phone app and whilst basic it should do the job..and should be convenient for [ahem] one-handed navigation 😉
So basically the idea is I could be fully restrained, and perhaps semi-suspended from my (suitably reinforced) lighting rig, with the fucking machine & Doxy vibe set up and positioned appropriately, and the member I've been discussing this with could control all four main actions from halfway round the world…cool eh? 😉
Best of all these controllers are cheap as chips and the software is all free, and runs on android phones etc…so if any other of my members are technically inclined they could build their own rigs which I (or whoever) could control.
The member I've been discussing this with has also bought idential controllers to build his own variation and let *me* control his machines.
If anyone else is into this idea and wants to get involved or build their own setup then either drop me a message by email or find me in fluxcam at the weekends and we can talk in more detail and send you links to what you need to buy. Total cost for the electronics is about £20.
Obviously we'll help where we can, but fortunately it seems pretty straightforward so only minimal technical skills should be needed for simple devices like a remotely controlled vibe or buttplug.
The only issue I have with it is now that we've figured out hwo to do it I want the bits to arrive NOW, but that's not going to happen, but  watch this space for more details!