Push Your Limits And Make Some Of Those Fantasies A Reality
I'm pleased to now be able to (once again) offer face-to-face BDSM/Domme sessions from a superbly equipped dungeon conveniently located just off the M1 near Milton Keynes
These pages have been written to try and answer most of the questions you might have before we even talk. Please read them all before requesting a booking. Asking questions which are answered on this page is not really the way to impress me.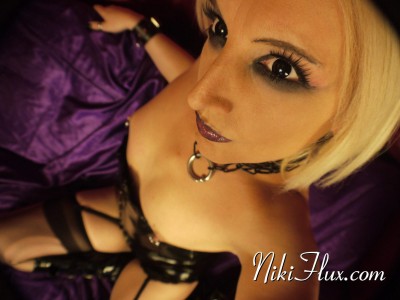 Overview:
One of my goals with doing what I'm doing is to remove the lines between fantasy and reality, even if only for a short time. Whether these are your first steps into the unknown or you're a seasoned traveller I hope to be able to help you explore yourself, your limits and the awesome world of BDSM.
My approach is mostly mental so I like to make sure I have a good connection and interest overlap with my potential clients before booking otherwise there's really no point. It's also helpful for me to understand what you want to get out of a session. I may not give you what you want but if not it'll only be because it was more fun to deny you it.
Even though I don't see many face-to-face clients, My sessions probably cater a bit better to the more "out-there" end of the scale. I have no problem with (and indeed fully enjoy) introducing people to and helping them explore new ideas but the things which light my fire tend to be at the more adventurous end of the spectrum. If in doubt please mention your interests when you speak to me and we can figure out whether or not my services are appropriate for you.
Please try not to be nervous or embarrassed about your fetishes when talking to me. You won't shock me easily, and I need to know what you're interested in in order to help you.
Please see the sections below for more information: